Concerned for more than 30 years to provide you with a quality service with heavy requirements translated by the obtaining of our certificates and the continuous improvement of our commitments.
A real challenge for our teams on a daily basis. The excellence of products and services allows us to adapt to changes in the industry and meet all your needs.
Committed to social responsibility through our ethics charter and our responsible contracts charter, Sitral Industrie enshrines its commitments in its managerial policy and makes its RSE approach a priority. It thus contributes to constant improvement and innovation.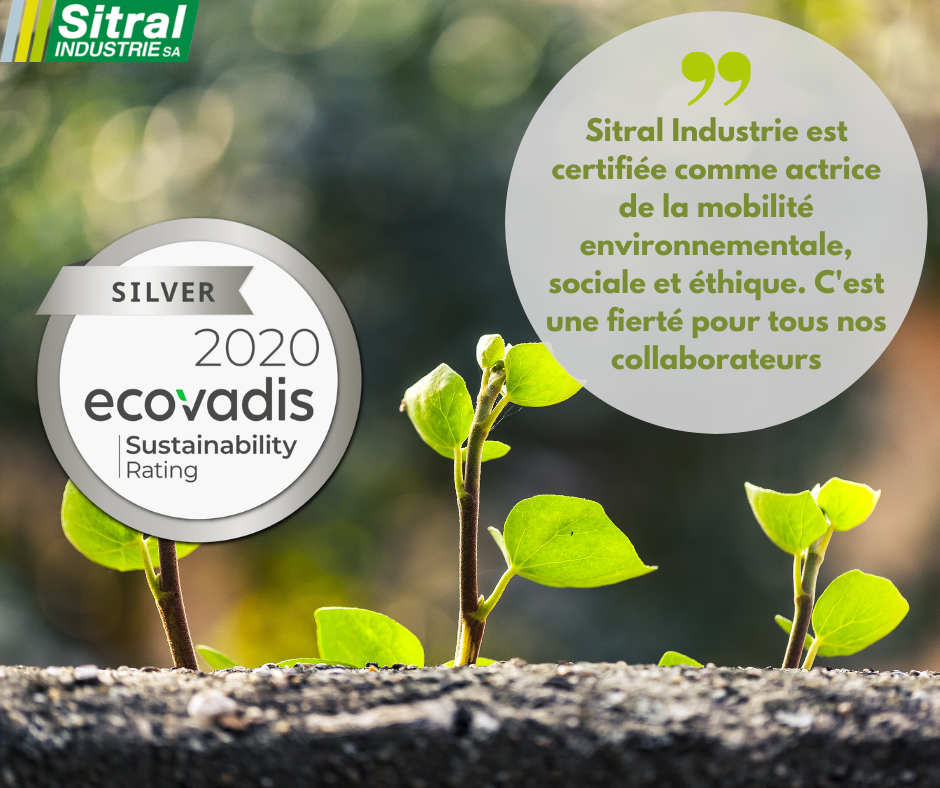 Sitral Industrie has decided to have its RSE performance assessed annually by the ECOVADIS organization. In 2020, Sitral Industrie ranks SILVER with 56/100.
At the heart of our business, safety and health is part of our culture of safety prevention and shared vigilance, orchestrated by our QSSE management department. Our security policy applies to all our employees, temporary workers and subcontractors. To achieve our objectives, individual and collective commitments are essential. Our QSSE management service plays a key role in strengthening our safety culture.
SSE risk analysis
Tutoring
Integration
QSSE minute before each shift
Weekly QSSE chat
Monthly newsletter
QSSE coffee break
Last minute analysis
Audit
QSSE visits
Security team member
Improvement proposal
Dangerous situation
Back to chat
digitization of the qsse process
For greater efficiency, we work with an integrated QSSE management software package to guarantee remote management.
REVALUATION OF OUR FUTURE
In a logic of responsible society, Sitral Industrie and all its employees are committed to recycling all their waste, even the heaviest.
Selective sorting in our premises including bio-waste
Recasting of steels with our local partners
Scrap recycling with local businesses
Sitral Industrie has chosen to accentuate its eco-responsible approaches
Reduction of our energy consumption by switching all premises to LED lighting
Reduction of our CO2 emissions by replacing our thermal lifting means with electric ones
Transformation plan for the company vehicle fleet towards hybrid and/or electric
Need information or contact us?