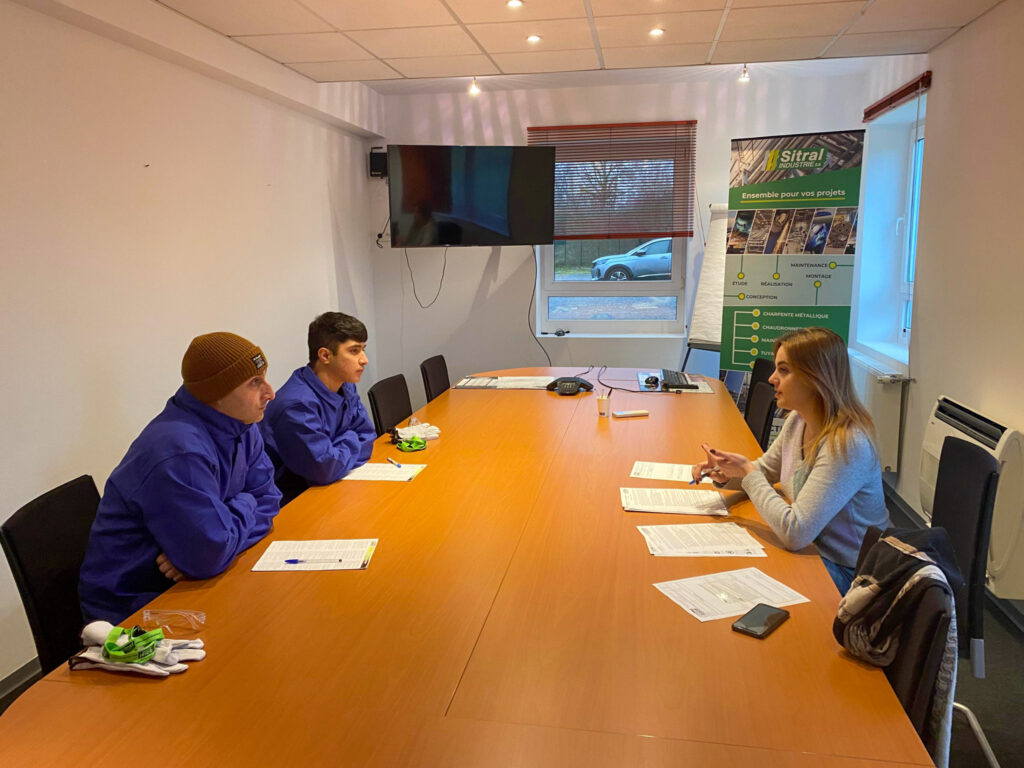 Present for two weeks, the objectives of this internship for these two men are to discover the company, its values ​​and its teams, to discover the professions of the industry and to participate as well as possible in the daily tasks of our employees.
Omar and Amine followed the classic path of a newcomer to our premises: integration interview, prevention on safety, delivery of safety equipment, visit of the premises, presentation of the teams and the various machines available, explanation of their role during these two weeks.
We are happy to welcome our two interns and share with them the passion for our profession.
As a reminder, the Hope course is an innovative path of integration through employment for a population facing socio-economic difficulties, Hope is composed of several stages:
training in French for professional purposes, concomitantly with the construction of the professional project;
professional training, first via an internship and then a professionalization contract or an interim professional development contract, oriented towards the unmet needs of companies;
accommodation and catering services at the training site;
comprehensive support (administrative, social, professional, medical, citizen, etc.).
Carried out within the framework of public/private partnerships, it is implemented by Afpa Grand Est.
Together for your projects.